Model 2020 Advanced Tomography Holder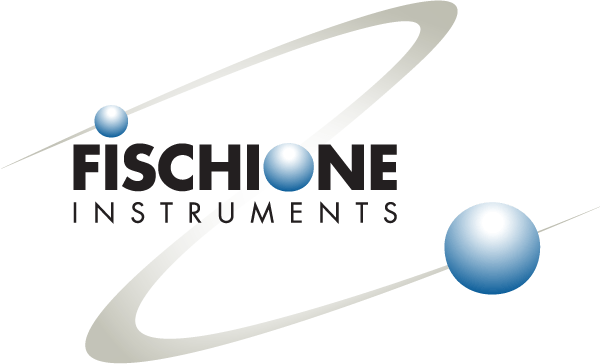 A revolutionary holder that allows room temperature data collection over wide tilt and translation ranges, even in restrictive pole-piece gap geometries
Key Features

High tilt angles - The Fischione Model 2020 Advanced Tomography Holder for transmission electron microscopes (TEMs) features high tilt and extended field of view. The revolutionary holder allows room temperature data collection over wide tilt and translation ranges even in restrictive pole-piece-gap geometries and its streamlined specimen clamping mechanism eliminates the shadowing associated with most holders at high-tilt angles.
Optimised specimen clamping - Specimens are secured with two clamps that produce an evenly distributed force on opposing edges of the specimen. For convenience during loading and unloading, the clamps are spring-loaded to lift them off the specimen surface. Positioning the clamps is done without contacting the specimen, eliminating the possibility of specimen damage. This is far superior to typical clamping mechanisms that limit the specimen size or interfere with viewing at high-tilt angles.
Easy, accurate specimen loading and centering - The tapered self-centering specimen receptacle guides the specimen into position. The fully retractable clamps make it easy to rotate the specimen manually for a dual-axis tilt series.
Model 2040 Dual-Axis Tomography Holder

The Dual-Axis Tomography Holder is for transmission electron microscopy imaging or analysis that requires in situ specimen rotation. Acquiring a dual-axis tilt series enhances the information contained in the tomogram. The Dual-Axis Tomography Holder features an optimal tilt angle range in narrow gap (~5 mm) pole-piece geometries, while maintaining microscope resolution. A fully jeweled mechanism provides ultra-precise, in-plane specimen rotation, while maintaining eucentricity.

To view brochure click here
Model 2560 Vacuum Transfer Tomography Holder

The Model 2560 Vacuum Transfer Tomography Holder is a single-axis holder capable of tilting ± 70° and is designed for room-temperature applications. The holder provides a large field of view in TEMs possessing a ST or wider gap pole piece. For specimen protection during transfer to the TEM, an advanced mechanism retracts the specimen into the body of the holder, which in turn seals and isolates the specimen from the surrounding atmosphere. The holder is ideal for sensitive specimens that can be altered by environmental conditions; the specimen can be transferred in the presence of vacuum or an inert gas environment. Loading TEM specimens in vacuum or an inert atmosphere requires the use of a glove box; the Vacuum Transfer Tomography Holder is designed specifically for use with a glove box to ensure specimen protection and successful transfer to the TEM.

To view brochure click here
Model 2021 Analytical Tomography Holder

The Analytical Tomography Holder is optimised for energy-dispersive X-ray spectroscopy. The holder tip and clamps are manufactured from beryllium to minimise X-ray interference when conducting the elemental analysis of the specimen. Imaging specimens at extremely high-tilt angles with large fields of view in pole-piece gaps of 5 mm or greater is possible. The Analytical Tomography Holder is ideal for electron tomography when the combination of structural and elemental composition is required, as well as any other application requiring high specimen tilt.
All
AFM/SPM/SNOM
Biological Microscopy
CL
CLEM
Computed Tomography
Diffraction Imaging
EBSD
EDS
Electron Beam Lithography (EBL)
Electron Microscopy
Fabrication
FIB
In situ
Micro XRF
Microscopy
Protein
Protein Crystallography
SEM
TEM
Thermal Probe Lithography
WDS
X-ray Imaging
X-ray Microscopy