This comprehensive course has been designed for chemists, materials scientists, metallurgists, mineralogists, geologists etc. It gives an excellent background into the technology, its uses, instrumentation, sample preparation and generation and interpretation of data.
The course has been designed so that it can be delivered at your site or at an AXT office and can be tailored to suit your requirements.
The Introductory XRF Training Course is a 1 day theoretical course. It can be supplemented by a half day hands on training course that can be tailored to your specific instruments.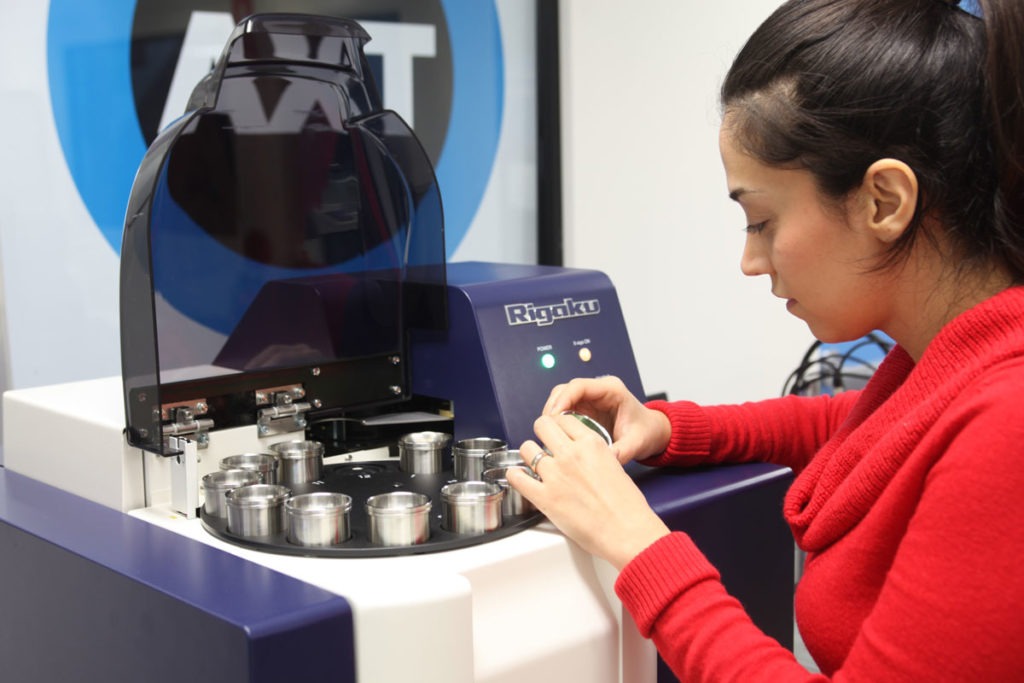 Course Content
The Introductory XRF Training Course will cover the following aspects.
Introduction
Importance of XRF and comparison to other methods (SEM/EDX, ICP, AA, Raman and TIMA)
History of X-rays
EDXRF vs WDXRF
XRF and XRD – Complimentary technologies
Applications of XRF
XRF Theory
Properties of X-rays

Wavelength/Energy spectra
Photoelectric effect
X-ray lines (K alpha/beta, L lines)
Absorption and scatter of X-rays
Infinite thickness

Instrument design and components

Tube design
Spectrometer optics – goniometer, collimator, crystals
Tube above vs. tube below designs
Detectors – flow detector, scintillation detector
Periphery – cooling, P10 gas, cabinet temperature

Basics of XRF calibrations

Relationship of intensities and concentrations
D and E values
Matrix effects and their correction (alphas, Compton scatter)
Overlaps and their correction
Infinite thickness

Sample preparation

Fusions (flux, additives, sample-flux ratio, Pt-ware etc.)
Pressed powders (grinding effects, mineralogical effects, pressure etc.)
Liquid samples
Measuring samples

Measurement modes
Data interpretation

Errors in XRF

Sample preparation
Calibration errors
Instrument errors
Hands-on Instrument Training (Optional)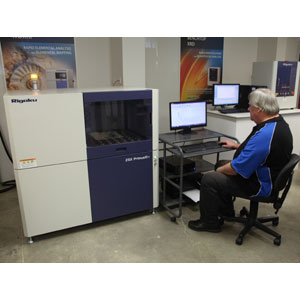 The hands-on instrument training can be added to the Introductory XRF training course cementing the teachings of the previous day. It is conducted in small groups to ensure all participants get optimal first hands-on training and experience. It can also be tailored to your specific instrumentation.
This half day course for up to 4 people includes:
Sample preparation
Sample measurement
Data analysis
Instructor – Dr. Stani Ulitzka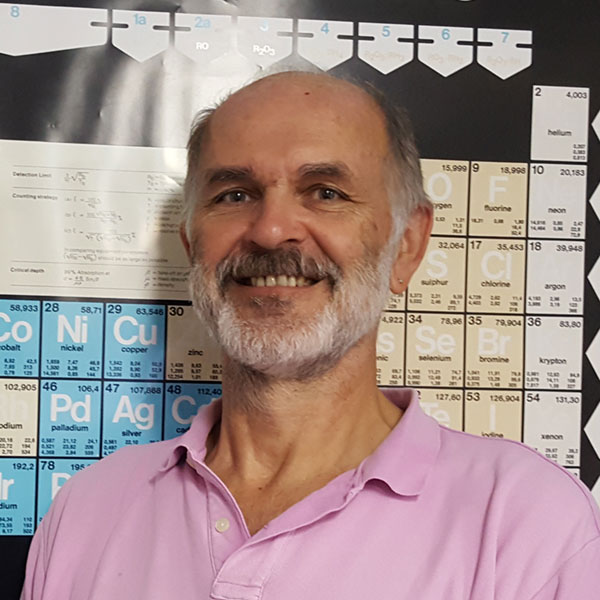 These training courses are presented by Dr. Stanislav (Stani) Ulitzka, AXT's in-house Applications Specialist. Stani is a mineralogist with more than 25 years of experience working with XRD, XRF and other complimentary technologies.
He has worked with instruments from various manufacturers including Rigaku and is now available to provide training and applications support.
Benefit from Stani's vast experience and learn what you need to know to become an expert in XRF and XRD.