On-demand webinar
Mauro Petretta, REGENHU Senior Scientific Advisor, will present case studies on how 3D bioprinting, an emerging technology can be used to expand your research scope. His presentation will cover current applications leveraging the accuracy, as well as flexibility and multifunctionality of the latest 3D bioprinting technologies.
Learn more about :
Tissue Models for Drug Discovery
Human Tissue for Regenerative Medicine
Skin for Therapeutics and In Vitro Models
Oral Dose Formulation for Personalized Medicine
Medical Devices for Clinical Application
Bioink Formulations for Biomedical Research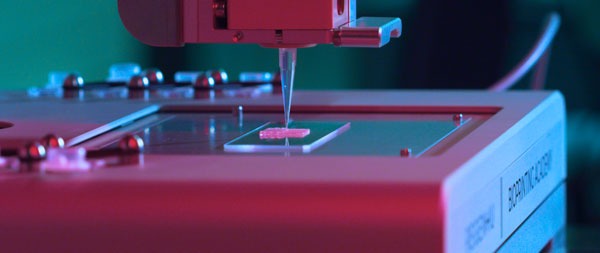 Presenter – Mauro Petretta
Senior Scientific Advisor, REGENHU
Mauro holds a masters degree (cum laude) in Biomedical Engineering, He also possesses extensive research experience on tissue engineering and regenerative medicine.
His most recent work focuses on polymeric, composite and functionalised biomaterials, cell-laden hydrogels and regeneration of hard and soft tissues. He also work on innovative bioprinting solutions and new technological advancements in biofabrication field.