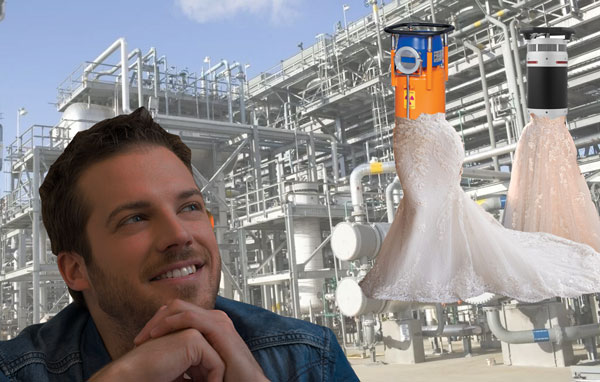 Buying a new radiographic generator set or tube head is like entering into a new relationship. You can either have a cheap one-night stand or a lasting, relationship built on trust and other important values. If you are after a one-night stand, you are really only after one thing and there is probably no point reading on. If however, you are after something more meaningful, we run down some of the values/factors you should consider for a partner. And remember, there is no shame in going on a few dates (i.e. hiring) before you choose that one special … tube head.
Price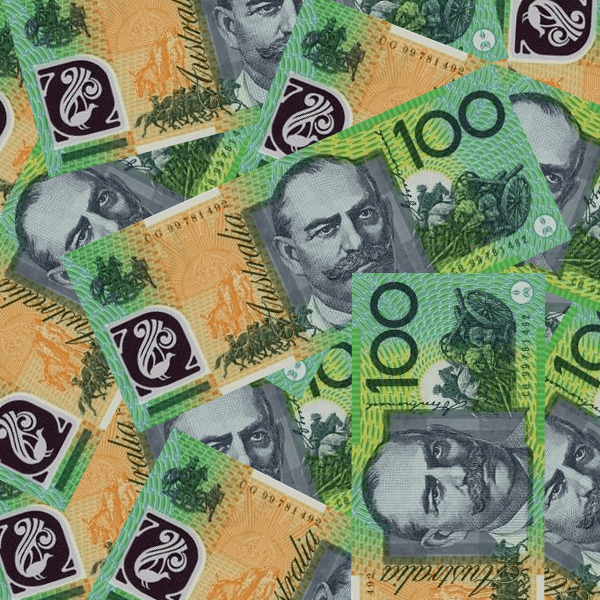 Price is probably one of the major factors that influences the purchase of a tube head. Yes, there are cheap systems around, but maybe there is a reason why they enter the market at a lower price? Maybe you'll get what you paid for? We all know about cheap knock-offs made with lower quality components that can let you down just when you need them, with no after sales support. In relationship terms, always better to have a system that you love with in-laws you get along with.
Consider what you are really paying for. A system that has been designed to do the job day in and day out, or a system built to a price.
Sometimes there is more than just the price tag. The purchase of a reputable branded system might also unlock other benefits, such as local support, reliability and robustness. Look at this as an investment into the future and the start or reinforcement of a relationship with a film and chemicals supplier that yields ongoing discounts for those consumables that you can't live without.
If you can only afford the cheap option, a better alternative might be to rent a good system i.e. until your budget to invest in a quality system that will become your life-long working partner becomes available.
Constant Potential vs Pulsed Power

If you are more of a Ferrari person and speed and performance are your thing, a constant potential (CP) rig is what you are looking for, but this comes with a step up in price, to gain a set with the latest technology and workflow savings. If you are happy with the performance of your Toyota Hilux, then a pulsed power system will serve you just fine. But remember, if you plan to upgrade to DR sometime in the future, you will need a CP set.
Maximum Tube Voltage Rating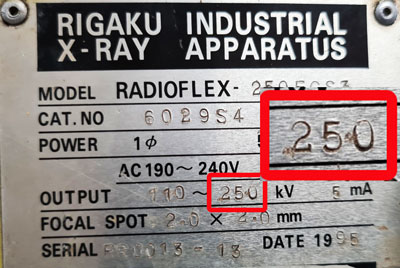 So, it's fairly obvious, the thicker the materials you need to shoot, the more power you are going to need. Tube heads come in a range of maximum voltages, typically ranging from 200 to 300kV. Make sure you get one powerful enough to do your intended job, but don't forget to allow for jobs you may do in the future.
Minimum Tube Voltage Rating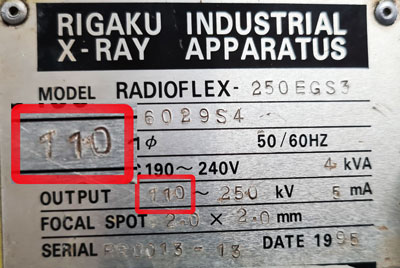 Perhaps not so obvious, having a lower, minimum power rating allows you to better image thinner materials, giving you increased versatility.
Tube Voltage Step Size
You will know how important the exact exposure settings are to obtaining the best possible image. Having the smallest possible step size gives you the opportunity to precisely tailor your exposure settings to get the best images.
Control Unit Display
These days LED displays are the norm, offering bright, clear, easy-to-see readouts. Don't be caught out in a situation e.g. low light, struggling to determine your tube voltage, because you bought the cheap tube head with analog display.
Focal Spot Size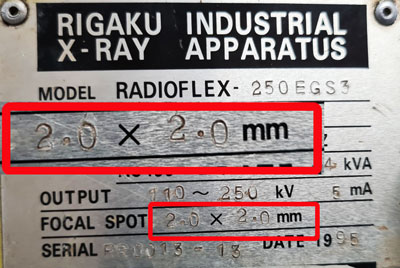 Normal focal spot sizes are of the order of 2mm or 3mm dia. If your application requires high precision, small focal spot options are available. Read more at https://www.axt.com.au/benefits-of-small-focal-spot-size-in-radiography-ndt/
Weight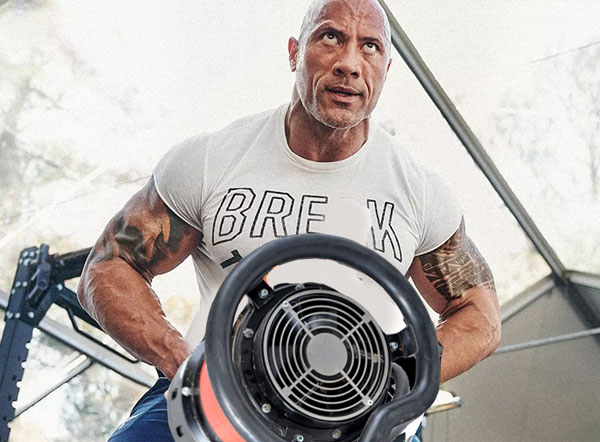 If you've been in this game for even a short while, you will know what it is like to lug around a tube head. While the weight difference might look small on paper, at the realistic weight of these systems, normally 25kg+, every extra kilo makes a big difference, especially if you have to get your tube head into an awkward position…… unless of course you are Dwayne The Rock Johnson.
Dimensions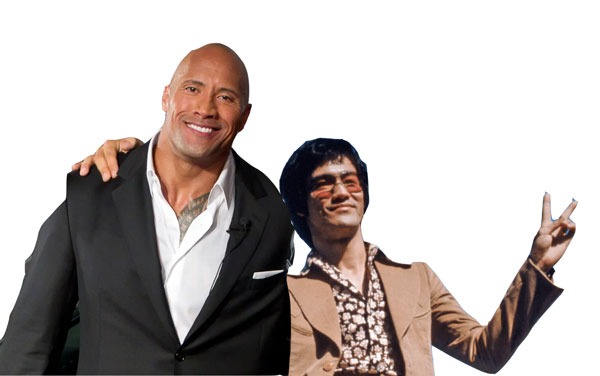 As is the case with weight, in particular height every mm can count if you need to access tight spaces. All the while, the bigger the unit, the harder it is to move around. In this case, probably better to have a tube head built more like Bruce Lee than Dwayne The Rock Johnson!
If you know that you are going to need to access tight spaces to get the images that you need, maybe you should consider a mobile system like the Comet (formerly Yxlon) Y.XMB series.
Reliability and Robustness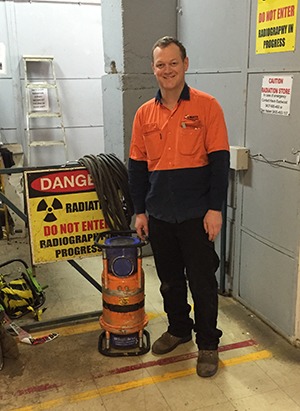 You know the reality here. If you are out in the field, these units are not treated like your newborn baby. They might be thrown in the back of a ute and driven down a bumpy road, accidently dropped and dragged along the floor. After this, you expect your system to turn on and work every time.
The last thing you need is to be hours away from your office in the middle of nowhere and your tube head to not function properly. Make sure you buy a unit that has been built to take real world punishment and has a proven track record so you don't get caught out.
Read this story of how LMATS rely on Rigaku tube heads.
Travel Cases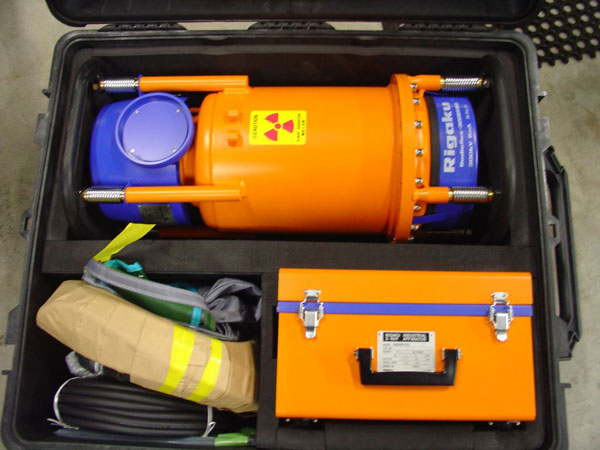 You know that you are going to be doing jobs all over the place, sometimes in remote locations. Make sure your system comes in a suitable travel case to protect it from physical damage as well as the elements.
Local Service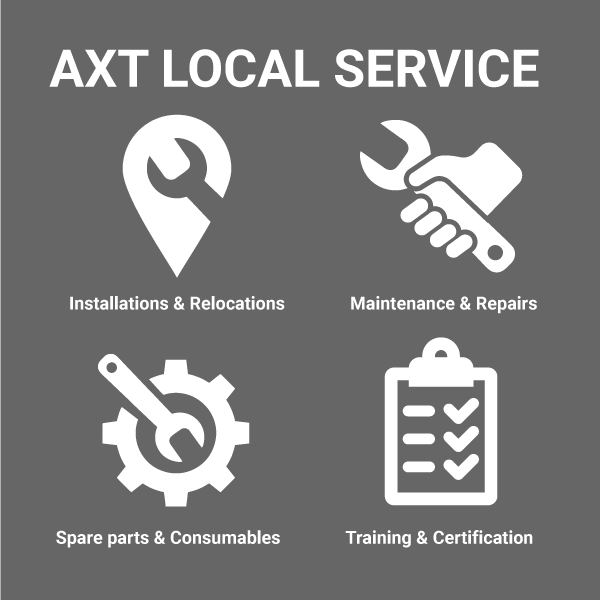 Your tube head could be your livelihood. An out of service unit could mean no income, potentially having a major impact on not only your life now, but in the future, affecting your reputation.
Do yourself a favour, make sure whatever system you buy has local service to give you the best chance of minimising any downtime, unnecessary and expensive international freight costs and potential loss of work – Rigaku and Comet X-ray sets are all serviced locally in Australia by AXT. Furthermore, AXT have hire or loan systems that could get you out of trouble and hopefully negate this situation, should the need arise.
Final Remarks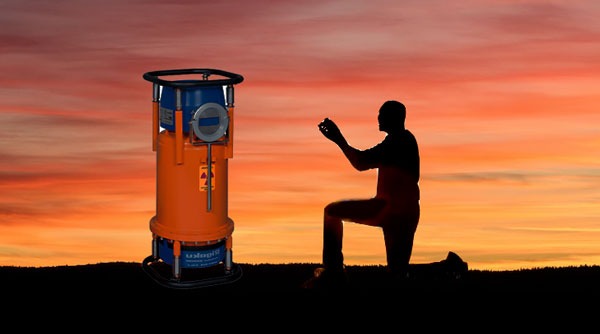 Buying a new tube head is not a cheap exercise and nor should it be treated as such. You should treat it like finding a new partner that you want to settle down with. Figure out what you need from your tube head and then find a suitable system that you can depend upon, that will be your "rock" that you can rely on, through thick and thin …… or death do you part 😄.
AXT sell and service systems from Rigaku and Comet X-ray (formerly Yxlon/Andrex) including accessories to help streamline your workflows as well as industrial X-ray film and chemicals from Fujifilm. We know there are systems from these manufacturers that have been in service for decades, making them the ideal systems to base a long-term relationship on!
Rigaku NDT

Comet X-ray