The launch of LiteScope 2.5 marks a milestone in In-Situ Correlative Microscopy and has the potential to revolutionise the way you perform correlative analysis.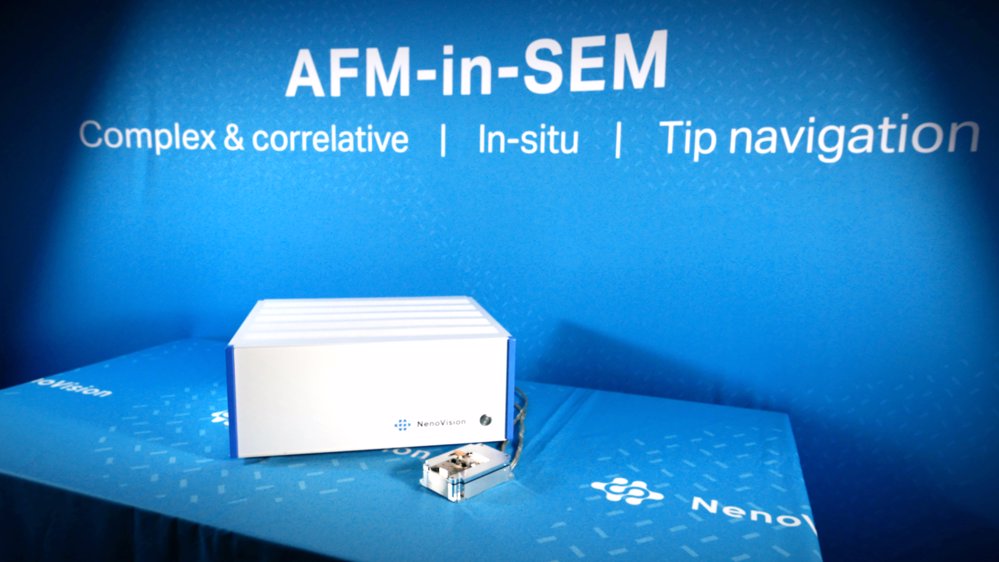 The new generation of LiteScope AFM-in-SEM is built on the completely new state-of-the-art control unit NenoBox leveraging the performance and capabilities of the AFM-in-SEM to a new level. The heart of the new control unit is the Open Hardware concept of the DSP controller GwyScope.
NenoVision have implemented several key features that will revolutionise the markets utilising AFM in SEM for various applications.
In-situ multimodal & correlative analysis
Optimised & time-efficient workflow
Ultimate performance inside SEM
Open-hardware design for easy customization
In cooperation with their partners from the Czech Metrology Institute, yhey have substantially improved the performance, hardware, and software of their unique LiteScope AFM-in-SEM to provide you with the ultimate correlative analysis experience. Already unique features and capabilities were pushed even further. What can you expect from their new product?
New measurement modes, including Phase imaging and EFM
Ultimate atomic Z-axis resolution with noise floor up to 35 pm
Optimized UI with automated functions for probe tunning, AFM and SEM data correlation and AI-driven AFM image artefacts mitigation