AXT has furthered its commitment to the bioprinting and microfabrication communities by adding the unique UpNano portfolio of products to their range. Austrian-based UpNano develop and manufacture 3D printing systems that offer unprecedented speed and resolution, with the ability to add living cells in a compact benchtop form factor.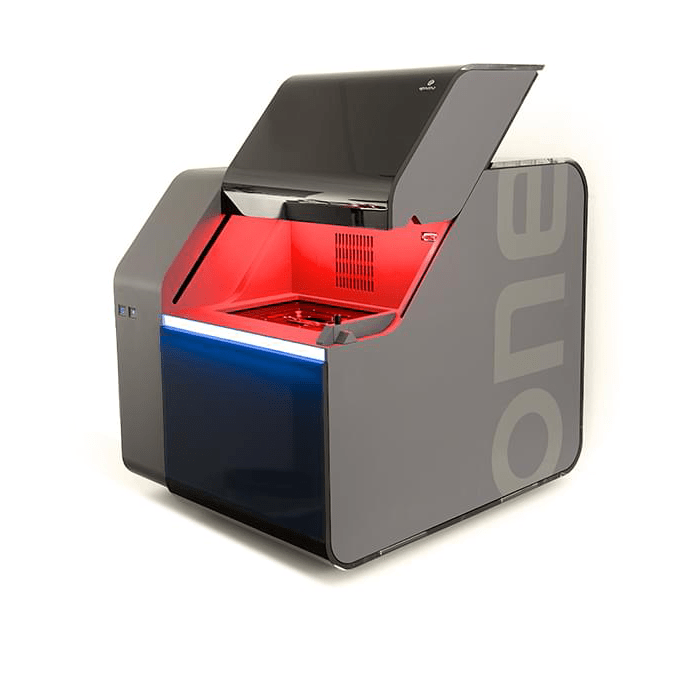 The NanoOne closes the gap between conventional 2PP (2 Photon Polymerisation) printing and microstereolithography. It is the first commercial system that is able to produce both components in the centimeter range (up to 40mm) and structural details in the range of 170nm at extraordinary speed. This makes it ideally suited to applications including micro-optics, micro-mechanics, microfluidics, medical engineering, surface modifications and filter elements, just to name a few.

The NanoOne Bio builds on the same technology and adds the ability to incorporate living cells, extending its range of applications into the life sciences. Through the use of an environmentally controlled incubator, 3D cellular structures can be fabricated. This allows researchers to produce high-precision cellular models that mimic natural tissue topographies
Denise Hirner, Head of Marketing & Business Development and one of the Founders of UpNano said, "while our systems are still quite new, we have experienced rapid acceptance from the market exceeding our expectations. We welcome the opportunity to work with AXT who are well-placed in the local market to help us replicate this success in Australia and New Zealand."
Richard Trett, Managing Director at AXT responded, "we have identified bioprinting as a growth area in Australian research. We look forward to working with researchers who can exploit the unmatched performance of their systems which will help them stay ahead on the world stage."
For more information about the UpNano range of bioprinters and high-resolution 3D printing/microfabrication systems, as well as AXT's complementary range of bioprinters, click here.