The COVID-19 pandemic is crippling the world and its full effects will not be felt for many years to come. Researchers have scrambled to characterize the SARS-CoV2 virus so they can help develop a vaccine for this insidious disease. AXT and Vaxine teamed up to help in the fight against COVID-19.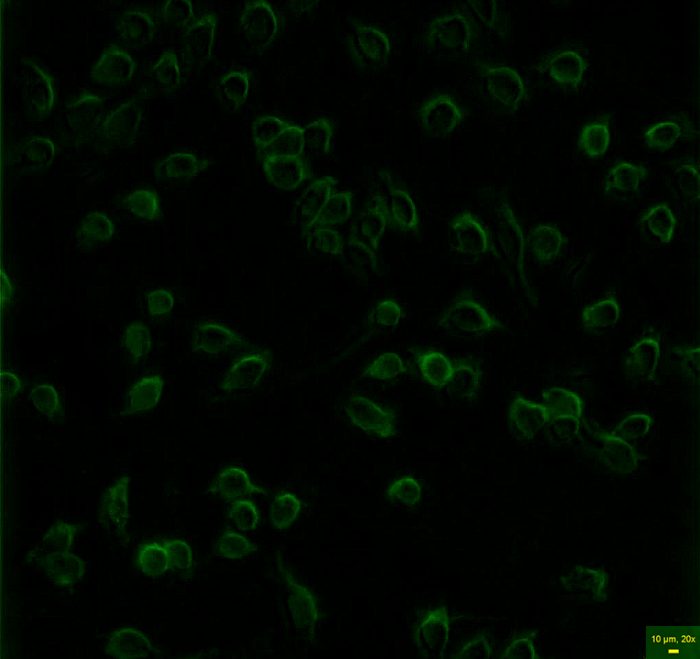 Vaxine has an established track record with developing vaccines, having already developed formulations for seasonal and pandemic influenza, hepatitis B, Japanese encephalitis, West Nile Virus, malaria, rabies, and allergy. They started working on a vaccine for COVID-19 in January 2020, before the World Health Organisation had even declared it a global pandemic.
To assist with their research, AXT loaned Vaxine an Etaluma LumaScope LS620. The LS620 is an extremely compact digital inverted light microscope designed for long-term live-cell imaging and suitable for use in incubators and other enclosures.
When asked about Vaxine's COVID-19 research, Dr. Yoshikazu Honda-Okubo, Senior Research Scientist at Vaxine said, "using modelling approaches Vaxine scientists rapidly confirmed that the COVID-19 spike protein binds the same receptor as SARS CoV, namely the human angiotensin-converting enzyme 2 (ACE2) to gain entry to human's cells making the spike protein the key target antigen for the development of our vaccine, now named COVAX-19® vaccine. COVAX-19® vaccine comprises a recombinant spike protein antigen formulated with Vaxine's proprietary Advax™ adjuvant, which drives a potent T cell and neutralizing antibody response against the target virus. COVAX-19® vaccine has been shown to be highly immunogenic in mice and macaque monkeys, and COVID-19 protection studies are currently underway in the ferret model." He added, "We were able to confirm the expression of the SARS-CoV-2 Spike protein in gene-transfected human cells by immunostaining using a specific antibody. Fluorescent signals were clearly observed as expected by Lumascope."
Richard Trett, Managing Director at AXT commented, "we are pleased that we have been able to contribute, even in a small way to promising Australian research that may pave the way to a vaccine for COVID-19".
The Etaluma Lumascopes are part of AXT's life science portfolio. For details on them and AXT's other solutions for life science research, please visit www.axt.com.au/segments/life-sciences/.