AXT have recently completed the first Australian installation of a XtaLAB Synergy-S protein X-ray crystallography system from Rigaku Oxford Diffraction in Australia, the world leaders in crystallography. The system was installed at School of Molecular Sciences at the University of Western Australia with funding secured by a team of researchers led by Professor Alice Vrielink via the ARC LIEF funding scheme.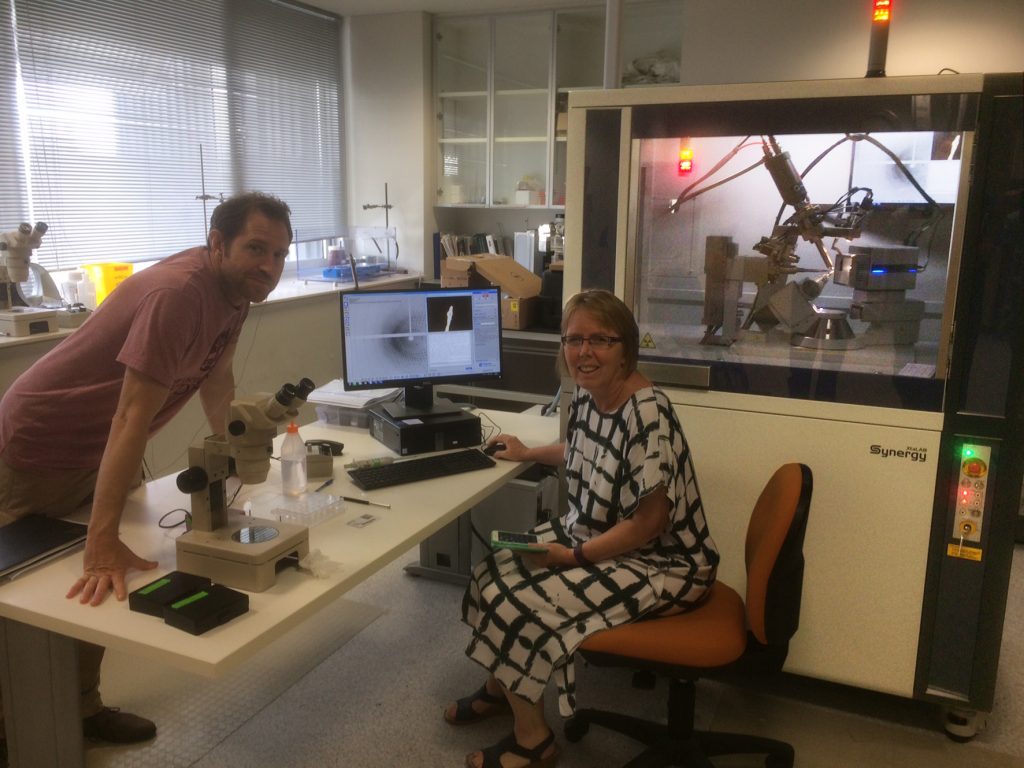 The XtaLAB Synergy-S boasts the latest generation microfocus sealed tube X-ray sources, with high precision optics, all controlled by user-inspired software to form an industry-leading solution. By combining the Cu PhotonJet-S microfocus X-ray sources with the new high-speed kappa goniometer with telescopic two-theta arm, researchers have the ability to tailor their experiments from sample screening to complete in-house data collection and structure solution.
Their system also includes a HyPix-6000HE HPC (Hybrid Photon Counting) detector. With its direct X-ray photon counting design, tiny 100µm pixel size and extremely low noise, researchers at UWA will be able to collect the higher quality data very quickly, allowing them to run more samples and further accelerate their research.
Prof. Vrielink is a leading light in the field of protein crystallography. When asked about the new installation, she replied, "we are carrying out world-class research and needed a system that offered us capabilities to carry out in-house diffraction data collection with speed as well as in plate crystal screening. The Synergy –S system is providing us with all of these features allowing us to remain at the forefront of our crystallographic work on these protein targets."
Specific areas of interest to Prof. Vrielink and her team include, structure guided drug design aimed at designing new therapeutics in the areas of anticancer drugs as well as new antimicrobials to treat multidrug resistant bacterial infections.
Richard Trett, AXT's Managing Director, also commented, "in-house protein crystallography has advanced significantly meeting the needs of the next-generation protein-based therapeutics to treat a vast array of ailments suffered by humans. We are pleased and proud that we are helping to put cutting-edge solutions like the XtaLab Synergy-S into the hands of Australian researchers."
AXT's life science portfolio includes a complete range of Rigaku Oxford Diffraction diffractometers as well as many other products sourced from multinational and small, innovative suppliers from around the world.