Melbourne played host to the 26th Congress and General Assembly of the International Union of Crystallography (IUCr 2023). This event is the biggest event for crystallographers on the global calendar and all the big players such as Rigaku were present. At this event Rigaku were excited to unveil 2 new products that will make the lives of crystallographers even easier, and the XtaLAB Synergy, the XRD of choice for their research.
Intelligent Goniometer Head 2
Encoders enable automatic X-ray centering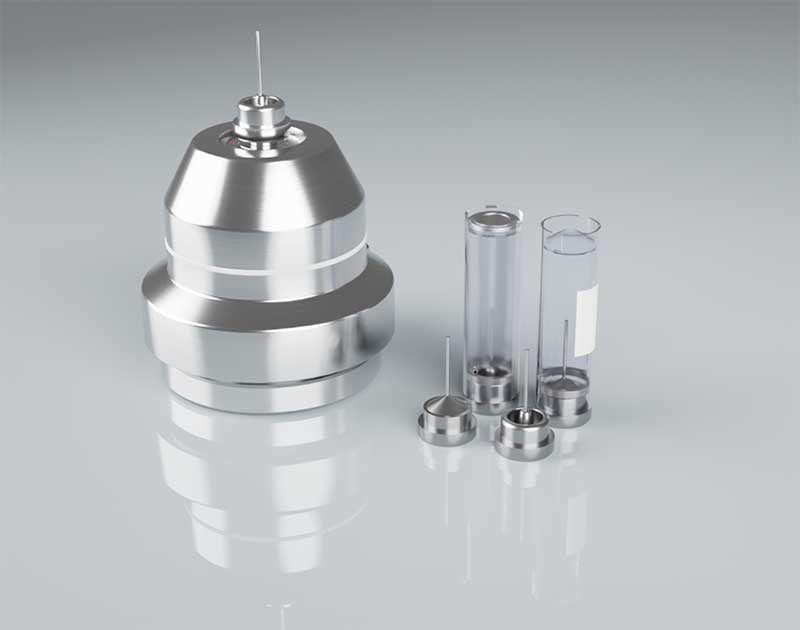 Rigaku launched a new version of their fantastic IGH motorised goniometer head. This new version adds encoders to enable automatic X-ray centering for those who struggle to see their samples.
They have also improved their AI-based optical sample centering, which already had a fantastic success rate. Rigaku engineers have even managed to reduce the size of the IGH 2, despite packing in a more capabilities!
IGH 2 can be optioned on any new XtaLAB Synergy diffractometer.
New Automatic Optic Alignment System for X-Ray Sources
Optimise rotating anode sources with one click witH iOptiX
Rigaku also launched a new automatic optic alignment system for X-ray sources that allows you to easily optimise your X-ray source at the click of a button. Any time you are even a little curious, you can be sure you are getting the best out of your source after one click and a few minutes of automated optimisation.
iOptiX is available on our PhotonJet-R and PhotonJet-DW rotating anode sources and, as such, supports single- and dual-wavelength configurations.