AXT is pleased to announce that they have recently installed the first Rigaku CT Lab HX benchtop microCT system in Oceania. The system was installed at one of New Zealand's largest industrial companies and is their second system installed by AXT.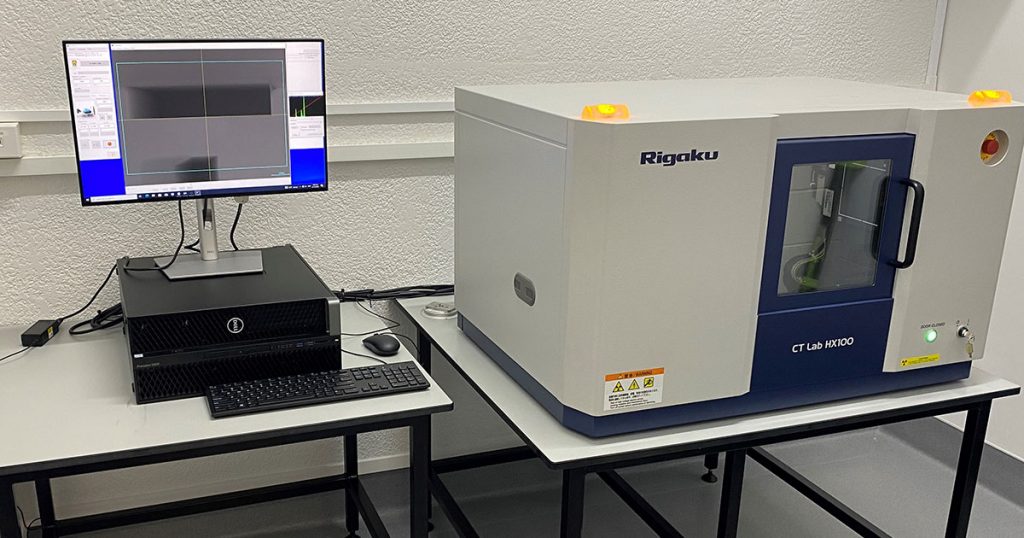 The Rigaku CT Lab HX represents a large step forward in technology, with this benchtop system replacing a much larger Xradia system that AXT had also installed many years ago. The industrial client is well-versed in the use of microCT and selected the Rigaku system based on preliminary testing where they found the more compact system satisfied their requirements.
The CT Lab HX offers high-resolution 1.3 µm voxel resolution and wide 200 mm field of view. The highly versatile design also provides for adjustable SOD (source-to-object distance) and SDD (source-to-detector distance), while X-ray sources up to 130kV and various filters enable users to adjust the system to cater for a various sample compositions and sizes. Furthermore, with scan speeds as fast as 18 seconds and auto sample loader the CT Lab HX is ideal for QC applications requiring rapid data and feedback.
A spokesman for the client commented, "microCT has become a crucial part of our workflow, helping us maintain and develop packaging solutions and maintaining product quality. We are extremely happy that we have been able to replace our old Xradia system with this much more compact Rigaku system that has slotted seamlessly into our environment."
Richard Trett, Managing Director at AXT replied, "we are extremely happy that we been able to continue our long association with this customer who were an early adopter of microCT technology. The use of microCT is rapidly gaining momentum as both researchers and industrial companies better understand the benefits of non-destructive 3D imaging in product development and quality control."
AXT have a broad portfolio of microCT solutions that suit everything from high-throughput industrial application to high-end academic research in life science, materials science and geological science. With system that cater for samples from the millimetre to meter size ranges, with sub-nanometre resolution, high temporal resolution and even spectral CT, click here.