On-demand webinar
The holy grail of micro-CT imaging is to be able to combine high spatial and high temporal resolution so that dynamic processes can be imaged in real time (4D CT). With the introduction of the TESCAN UniTOM HR this capability is now a reality.
In this webinar, we will demonstrate how the very fast acquisition speeds with excellent image quality can be leveraged to increase sample throughput, but more importantly to enable researchers to capture complicated 3D processes in real-time.
We show examples of how high spatial resolution can contribute to better understanding of a sample's structure, and how you can use this information comprehend materials behaviour during fast dynamic processes. Furthermore, we illustrate how 4D imaging can be used as a validation tool for numerical modelling of mechanical deformation of structural materials.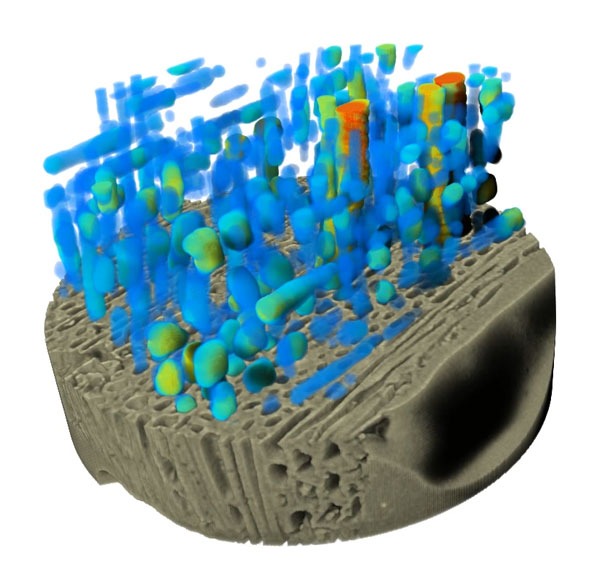 Presenter – Wesley De Boever
Product Marketing Manager, TESCAN
Wesley De Boever is Product Marketing Manager for Micro-CT at TESCAN. He holds a Ph.D. in Geology, obtained as a researcher at the Ghent University Centre for X-Ray Tomography (UGCT).
Wesley has over a decade of experience in conventional and dynamic micro-CT and its combination with other microscopy techniques such as optical and scanning electron microscopy.