Intertek, a multi-national testing company have recently adopted crusher technology that they helped to evolve, following a successful development project between themselves, Orbis and AXT, Orbis' distributor in Australia. The technology helps them provide a range of testing and analytical services to their mining clientele.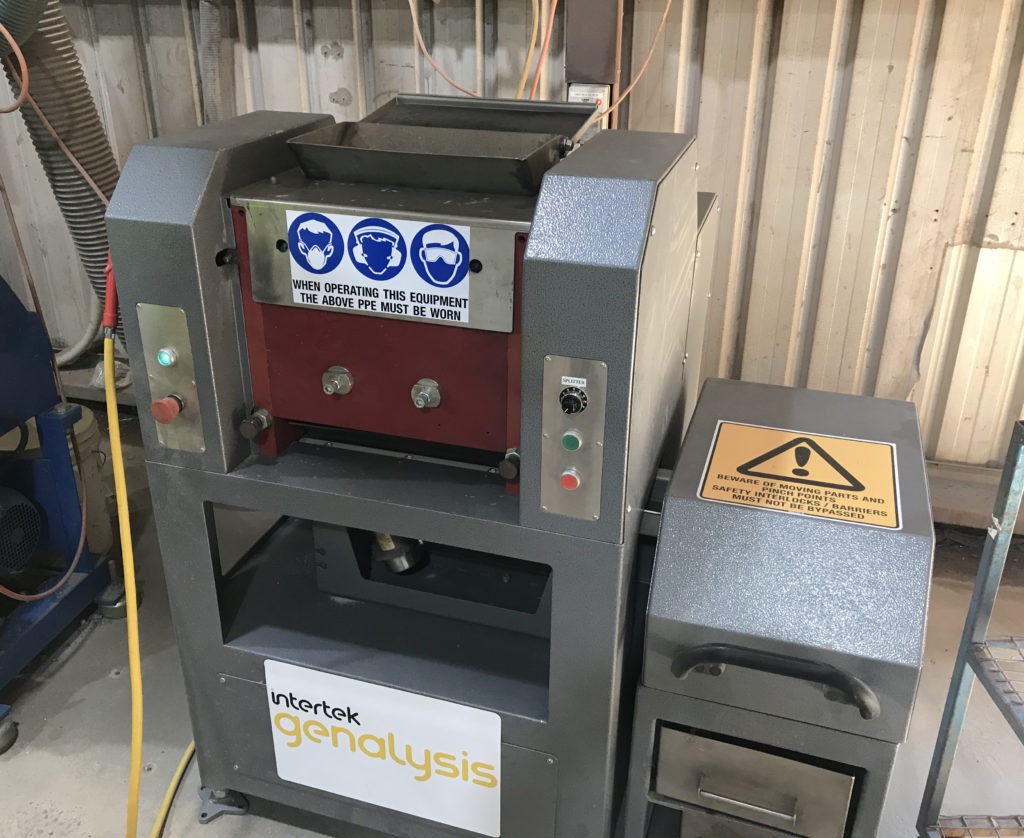 Orbis is a recently established Australian company that manufactures sample preparation equipment such as crushers and pulverisers for the mining industry. In March of 2018 they commenced a development project with Intertek to assess and refine their OM50 WM jaw crusher.
Over a period of several months, the Intertek team threw a wide range of samples at the prototype and had it working around the clock. This included some very hard materials, which only induced minimal amounts of wear on the crusher jaws that was deemed very acceptable.
During this time, they provided valuable field-based feedback to the Orbis team and helped engineer a more robust crusher with improved reliability that was also easier to service when required. This also included adjustments to safety features to meet their OH&S requirements.
Glynn Croft, Intertek's Sample Preparation Manager at their Maddington operation said of the experience, "The OM50 WM crusher proved to be very effective at processing every sample we asked of it including drill cores, iron ore, etc. Compared to other similar systems, we found it to be very powerful, while its simplified design enhanced its robustness. Perhaps the most impressive thing about it was its performance. Other systems require 2 crushing stages to take drill core down to between 2-3mm, while the OM50 WM can do it in a single pass which helps to streamline our workflow. In fact, we liked it so much we bought the prototype!"
Tristan MacPherson, Maintenance Manager for Sample Preparation at Intertek added, "we were also very impressed with the Orbis rotary sample divider fitted to the crusher. Using a dial for adjusting sample output size is revolutionary and further speeds up sample preparation in our operation."
Orbis crushers and pulverisers form part of AXT's mining product portfolio. They are augmented by a wide range of analytical instruments for analysing mineralogical and geological samples including XRD, XRF and automated mineralogy systems.